We organize and arrange corporate events on a turnkey basis
Our company Régio Hotels & Wine is an absolute specialist in organizing corporate events in South Moravia. Our goal is for guests to enjoy everything beautiful and interesting that this unique region has to offer. Therefore, our main domain is especially Moravian regional gastronomy, a sophisticated wine program and an extensive set of stylish accompanying and entertainment programs and activities. Thanks to our comprehensive range of services, we are able to arrange a corporate event for you exactly as you wish, whether it is
a one-day or multi-day training,
a meeting or conference,
an all-day teambuilding activity,
a sightseeing stay
or an entertaining corporate party with a gastronomic experience.
Why organize a corporate event with us?
We have more than 20 years of experience in tourism specializing in South Moravia.
We have a deep knowledge of our region and actively promote its unique features such as wine, folklore, Moravian cuisine, folk products and agriculture in the form of entertaining competitions etc.
We own 3 hotels, a stylish vinotheque and a wine cellar where each facility provides its characteristic set of services.
In addition to quality accommodation and gastronomic services, we offer a wide range of accompanying programs of various interests (wine, folklore, music, sports, fun competitions, etc.).
You can choose the place for your event.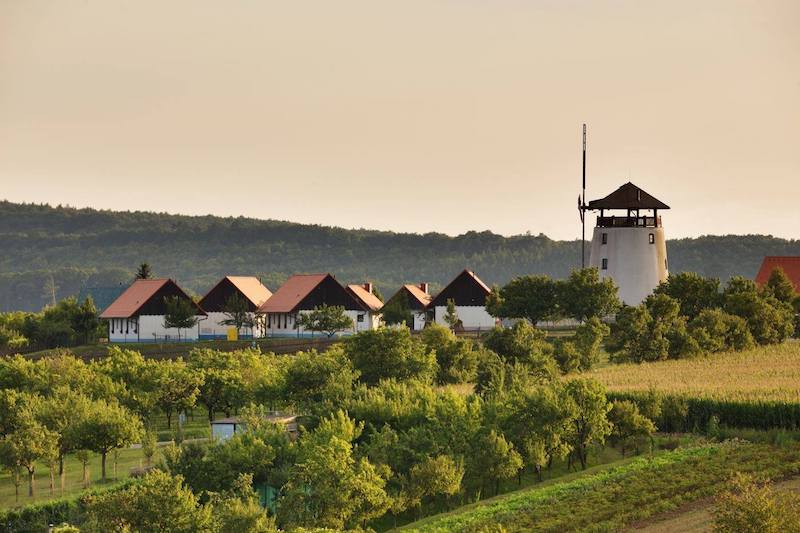 Bukovanský mlýn***

This stylish hotel complex is situated in a quiet area above the village of Bukovany near Kyjov in the very center of Moravian Slovakia. Its offer of services in the form of stylish accommodation in Moravian Slovakian cottages, comfortable seating in Mlynářská Restaurant offering typical Moravian cuisine, a splendid view of pastures filled with horses and sheep, extensive opportunities for sports on the grounds and a diverse range of teambuilding programs, all help this place ensure a truly exceptional experience. Here are some unforgettable experiences you can organize for your company
A true Moravian Slovakian hog-killing
An evening in a Moravian Slovakian cellar with dulcimer music and delicious Moravian wines
as well as an originally conceived rural-style outdoor program.
---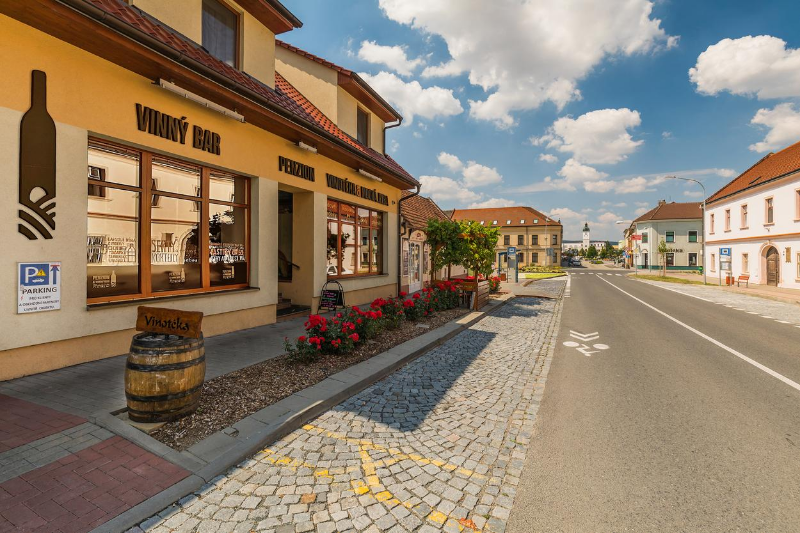 Penzion & wine bar Régio***

Régio bed and breakfast is an ideal choice for corporate and group events organized in South Moravia. It offers luxurious accommodation in spacious suites with their own kitchenette in the center of Kyjov, a modernly equipped seminar center incl. catering, private wellness and a bar with a wine shop. Part of the guesthouse is its own nearby wine cellar. It is possible to organize a full-length evening program with a tasting, music and excellent Moravian food in both of these facilities.
---
Do you need some advice?
Contact us through the form below. Together we will talk about and put together an event that your colleagues or business partners will remember for a long time.